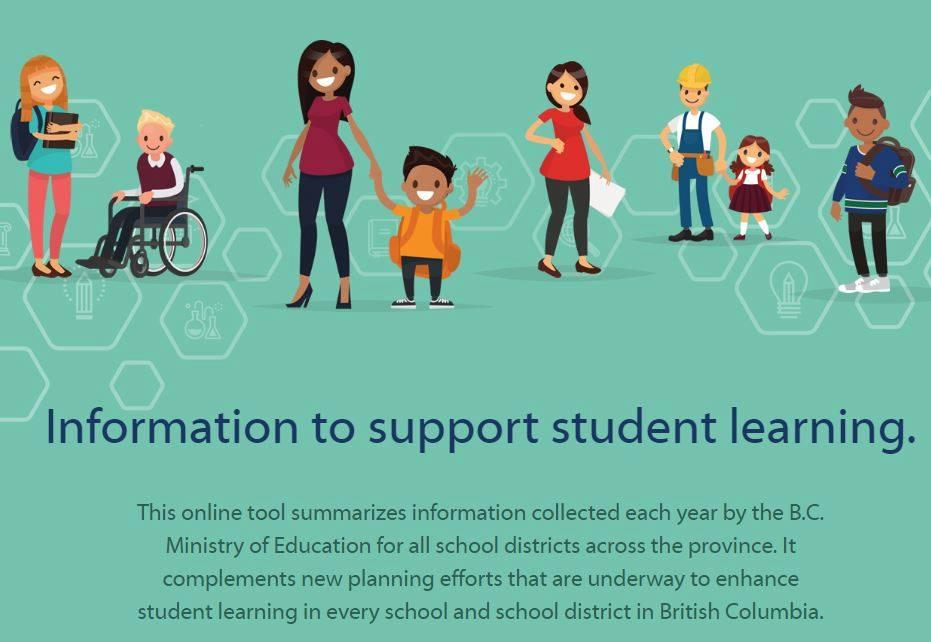 BC's Ministry of Education announced a new smartphone and tablet-friendly website will provide interactive information about student outcomes to make it easier for parents and students, as well as school districts, to understand and use information that will enhance education for students.
By this fall, information about individual schools will be available to give parents a better understanding about how their child's school is doing across the district.  Right now, access to measures of student success, such as grade to grade transitions, completion rates, foundation skills assessment results and other outcomes, in all districts is available to compare the data with the latest trends and provincial averages.
On the website, school district by school district reports are now available in easy-to-read and interactive formats, giving parents a better understanding of their school district's strengths and areas for continuous improvements, as well as B.C.'s education system as a whole. Information contained in these reports also includes community and student demographics, post-secondary and career preparation, as well as student satisfaction.
The website works on smartphones, tablets and computers of all kinds and is easily accessible at:
www.bced.gov.bc.ca/reporting/systemperformance
For more information, please reference the following Ministry of Education's announcement:
https://news.gov.bc.ca/releases/2017EDUC0091-001075
Additional information will be forthcoming to school districts from the Ministry of Education regarding this exciting and helpful initiative for students and parents.