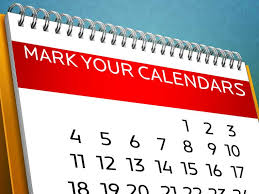 Notice of Aboriginal Enhancement Agreement Public Consultation Meetings, Terrace & Kitimat (PDF Format)
Coast Mountains Board of Education School District 82 is holding a series of Public Consultation Meetings to discuss student learning in our Terrace and Kitimat schools.  Of particular focus will be the success of our Aboriginal learners.
The Public Consultation Meetings will take place as follows:
Wednesday, December 9, 2015 – 6:30 p.m. to 8:30 p.m.
Suwilaawks Community School (Library) – Terrace
Tuesday, December 15, 2015 – 6:30 p.m. to 8:30 p.m.
Haisla Community School (Community Room) – Kitamaat Village
All members of the public are invited to attend.
A summary of feedback received from the Public Consultation Meetings will be provided to the District Aboriginal Education Committee for their consideration and review for the Aboriginal Enhancement Agreement.
For further information or to provide a written submission prior to the meeting, please contact:
Carole Gagnon, Executive Assistant that the Board of Education Office
Tel: (250) 638-4401 or 1-855-635-4931, Ext. 4401
Email: carole.gagnon@cmsd.bc.ca